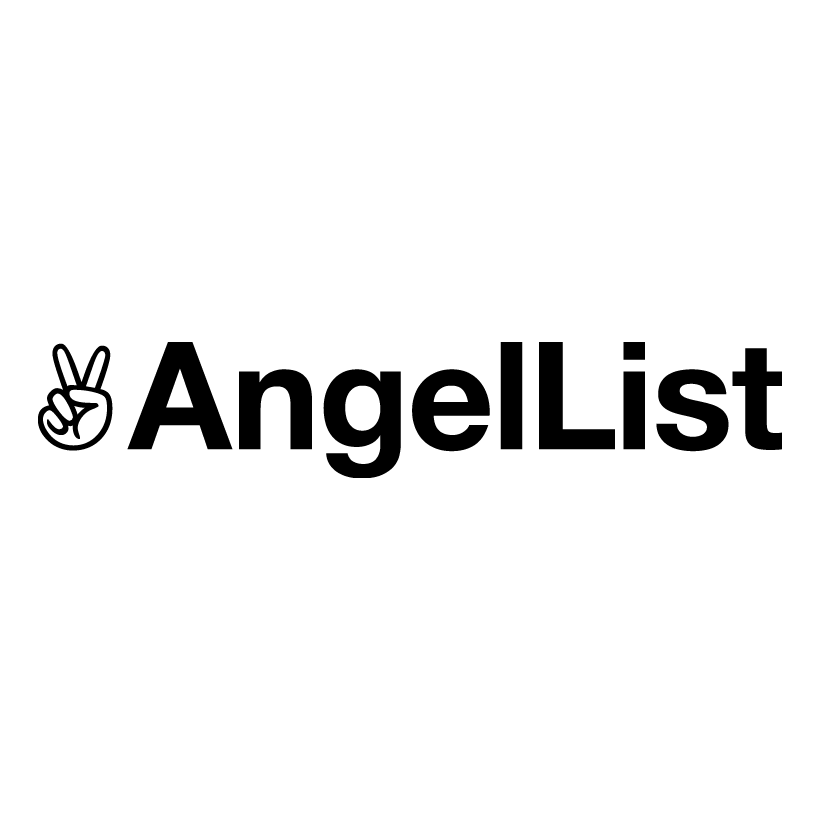 Breaking down what AngelList Venture actually means.
For those in startups and venture capital, AngelList may be a familiar name. But it might not be clear what exactly AngelList does -- the company seems to have a bunch of different products, with more frequently being added to the list.
That's why I'm excited to share my interview with Anne Seckinger, a Venture Capital Associate at AngelList, here to break down AngelList Venture and her role within it. We touch on:
How AngelList works with part-time or first-time investors to help them deploy capital into startups
The different ways investors can structure their fund, and why the "rolling fund" is gaining popularity
Anne's recommended resources for understanding how VC actually works
---
Welcome, Anne! Let's start with the basics: what is AngelList, and what is its role in the startup ecosystem?
At a high level, AngelList is not one company, but a collection of companies focused on serving startups. Each company focuses on solving a different problem that startups will often encounter around fundraising, hiring, and product development.
We are most well known for these three companies:

AngelList Venture - where we innovate on the way that companies get funded
AngelList Talent - where we bring job seekers and companies together
Product Hunt - where you can launch products & get feedback from the community
Within AngelList, what's your role?
I work with AngelList Venture specifically.
I started as a "Venture Fund Operations Analyst," working with AngelList's existing portfolio.
Now, I'm a "Venture Capital Associate," working with outside investors using the AngelList platform to close new investments into startups.
Let's start with that first role, "Venture Fund Operations Analyst." What does "venture fund operations" mean?
Venture fund operations is the whole backend of a venture capital fund.
The fund operations role is not unique to AngelList—you can find these roles at fund administration companies, or venture capital funds. However, at AngelList, this is a particularly challenging job, since we run a very high volume of investments—we've invested into more than 5,000 startups, much more than your traditional venture fund.
The fund operations team is involved in creating and registering the investment entity (the fund itself), completing SEC filings, and facilitating closing the fund's investment into the company.
Then, once the investment is closed, the team monitors any corporate activities that might affect our investments, such as if a portfolio company raises a new round, winds down, goes public, or gets acquired.
If the company is acquired, for instance, the fund operations team would receive the payment from that investment and distribute that money to those that had invested in the AngelList fund—our "Limited Partners," or "LPs."
And then your current job, "Venture Capital Associate." What does that role entail?
My current role still touches on venture operations, but it's also more of an account manager role (and we are hiring!).
Every day, I'm working with what we call "Fund Leads"—the person leading the fund's investment into a company—to help manage their relationship with AngelList and help them close investments into startups.
Overall, I work with about 40-50 of these Fund Leads, and work to build those relationships so they seamlessly close investments and have a good experience with AngelList so they want to come back and raise future funds with us.
In terms of my day to day: My main responsibilities include reviewing purchase documents prior to closing investments, reviewing deal memos submitted by Fund Leads for new investments, and answering any and all questions from investors.
I think this is one of the biggest benefits of working at AngelList versus a traditional VC—the sheer volume of deals you get to see. At this point, I've seen literally more than a thousand memos and decks, including deal memos that Fund Leads write about potential investments, pitch decks companies prepare for potential investors, and fund pitch decks that Fund Leads prepare for LPs.
Can you explain who might fill the "Fund Lead" role in AngelList funds?
The "Fund Lead" is the person leading a fund on AngelList -- ie, the person raising money from other people, and then sourcing deals. These pooled funds can be deployed into single investments (using a "syndicate") or multiple investments. The latter is often referred to as a "micro fund," since it's much smaller than a traditional venture capital fund.
Many of these Fund Leads are part-time investors, investing on the weekends or during the evenings. Or they're former founders now trying their hand at investing for the first time. They might also be first-time Fund Leads who have done angel investing in the past but are now dipping their toes into fundraising from others.
For these part-time or first-time Fund Leads, AngelList is a game changer. With AngelList, you don't have to be a full-time venture capitalist to raise a fund.
How do these Fund Leads use AngelList?
Say you found a really cool company you want to invest in, but you don't work at a VC fund, and you want to use more than just your own money to invest. Traditionally, you'd have to go through an entire process to set up your own fund—finding your own legal team, setting up the fund infrastructure, coordinating how you get your LPs to sign your fund documents, getting them to wire you money, etc. You have to pull that all together, which can take a lot of time and be really expensive.
With AngelList, however, we bundle that whole experience of raising a fund for you:

A new investor might come to us and share the high-level terms of the investment—this is how much she plans to raise, this is the management fee and carry rate she wants to charge her LPs, etc.
Then our team takes that information and spins up all the fund documents she would need to close LPs into this fund.
From there, we help coordinate LP commitments and wires, get the deal done, and then monitor that investment over time. We also provide tax and account support throughout the lifetime of the fund.
Then, if there's an exit, we handle distributing the funds to the LPs.
What are the different ways investors can structure their funds?
There are essentially 3 different structures Fund Leads can use.
A "traditional fund," similar to that of a traditional VC fund. The Fund Lead finds LPs, who each commit upfront to providing a certain amount of capital, which the Fund Lead then deploys into different startups over time. For instance, a Fund Lead might raise $5M from 20 LPs, and use that money to invest in 10-15 different companies over two years.
A "syndicate" which makes one investment. For syndicates, you find a single company and pull together a group of LPs to invest in that one deal.
A "rolling fund," which AngelList introduced just last year. Rolling funds allow Fund Leads to raise capital over time. This enables investors to raise a fraction of a traditional fund and start investing in startups right away, leverage portfolio markups to accept new capital anytime, and continuously increase the fund size rather than to have to raise a whole other fund.
What's one thing you've learned that has surprised you about investing and raising a fund?
Going into venture, I had assumed you have to be personally wealthy to be involved. Of course there is some truth to that, especially if you want to invest your own money into startups, but there are also many other ways to get involved—you could join AngelList or another venture fund, you could start or join a startup, you could create a blog or podcast, and much more.
The other thing is that I didn't realize how hard raising a fund can be. Previously, I'd assumed that the main risk of investing is financial. That risk definitely exists, but you're also putting your reputation at stake. Especially in the early stages when you don't yet have an investment track record, the product you're asking people to invest in is you. And if it doesn't work out—as the vast majority of venture investments don't—that could reflect on you. Obviously those investing or working to raise a fund are already fortunate in that they get to try to do this in the first place, but that doesn't mean it's not difficult. Most outcomes are not the wild success stories you see in the news.
I imagine that also makes your job more challenging, as these Fund Leads then rely on you. How did you gain the knowledge and confidence to help guide these investors? Any resources you recommend?
It definitely takes a long time—I think the ramp up period for a job at AngelList is much longer than for roles at other companies. It took me at least 6 months to really feel comfortable with my day-to-day work.
In terms of resources, I recommend two books: The Business of Venture Capital and Venture Deals: Be Smarter Than Your Lawyer and Venture Capitalist I also recommend looking into Y Combinator's standard set of documents that many startups use, AngelList's glossary of basic fundraising terms, and Matt Levine's "Money Stuff" newsletter.
Anne, thanks for sharing the great recommendations and explanations! To get in touch with Anne, send her a note on LinkedIn.